Solway College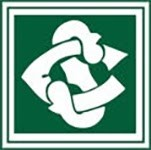 Year 10 English
10ENGLB
Course Description
Teacher in Charge: 7032797
Recommended Prior Learning
Year 9 English
---
Year 10 English
Year 10 English provides a foundation for NCEA level 1 English. It is taught in conjunction with Social Studies to allow for cross-curricular learning. Students are encouraged to read widely and develop their writing skills and confidence to express opinions and listen to those of others.
Understanding, using, and creating oral, written, and visual texts of increasing complexity is at the heart of English teaching and learning. By engaging with text-based activities, students become increasingly skilled and sophisticated speakers and listeners, writers and readers, presenters and viewers.
English at Years 9 and 10 is very important, as this is a time of both consolidation of learning through the primary years and building on their knowledge to transition into senior English.
We strive to make English at the junior level accessible and fun. We have high expectations that push students to succeed. Students will be encouraged to read for pleasure and be open to new reading experiences.
We begin the year with a series of standardised tests that form the basis of our planning for the year. Students will be tested again during the mid-year and end of year exams as well as completing assignments and class assessments to gauge their progress throughout the year.
---
Course Overview
Term 1
Time Capsule
Spelling (assessment)
Testing
Figurative language
Punctuation and creative writing
Term 2
Parts of speech and syntax
Film study
Asst. - essay based on an analysis of a scene of student choice.
Speeches (current event issue can be used)

Term 3
Student choice:
Extended text study
Static image on extended text
Term 4
Language skills - homonyms, etc
Close reading practice
Short stories

Learning Areas:
Career Pathways
Cook, Holiday Park Manager, Sales Representative, Accountant, Auditor, Accounts Officer, Diversional and Recreational Therapist, Actor, Actuary, Acupuncturist, Office Administrator, Finance Manager, Receptionist, Advertising Specialist, Copywriter, Sales and Marketing Manager, Survey Technician, Aeronautical Engineer, Aeroplane Pilot, Registered Nurse, Agricultural/Horticultural Scientist, Agricultural/Horticultural Consultant, Air Force Aviator, Air Force Officer, Air Traffic Controller, Aircraft Loader, Aircraft Maintenance Engineer, Product Assembler, Paramedic, Anaesthetist, Anaesthetic Technician, Business Analyst, Software Developer, Pathologist, Animal Care Attendant, Veterinary Nurse, Retail Manager, Chemist, Building Surveyor, Aquaculture Farmer, Marine Biologist, Architectural Technician, Archivist, Police Officer, Army Officer, Historian, Heavy Truck Driver, Artist, Artistic Director, Insurance Loss Adjuster, Film and Video Editor, Barrister, Auctioneer, Sound Technician, Audiologist/Audiometrist, Author, Collision Repair Technician, Glazier, Automotive Refinisher, Bank Worker, Hotel/Motel Manager, Cafe Worker, Wall and Floor Tiler, Courier/Delivery Agent, Debt Collector, Chemical Engineer, Metal Worker, Brick and Blocklayer, Phlebotomist, Fabrication Engineer, Print Finisher, Deckhand, Building Contractor, Building and Construction Labourer, Mechanical Engineer, Building and Construction Manager, Earthmoving Machine Operator, Outdoor Recreation Guide/Instructor, Buyer, Taxi Driver/Chauffeur, Flight Attendant, Cabinet Maker, Line Mechanic, Surveyor, Waiter/Waitress, Film/Television Camera Operator, Motor Vehicle Salesperson, Clinical Physiologist, Physician, Counsellor, Carpenter, Flooring Installer, Midwife, Table Games Dealer, Farm Assistant, Dental Assistant, Minister of Religion, Retail Sales Assistant, Chemical Production Operator, Ship's Officer, Delivery Driver, Podiatrist, Elected Government Representative, Civil Engineer, Insurance Claims Officer, Cleaner, Meteorologist, Clinical Coder, Psychologist, Watchmaker and Repairer, Coachbuilder/Trimmer, Journalist, Graphic Designer, Communications Professional, Telecommunications Engineer, Interpreter, Community Karitāne, Pharmacy Technician, Community Development Worker, Musician, Industrial Designer, Information Technology Helpdesk/Support Technician, Hotel Porter, Concrete Worker, Event Manager, Conservator, Stonemason, Quantity Surveyor, Crane Operator, Jeweller, Technical Writer, Storeperson, Editor, Solicitor, Judge, Data Entry Operator/Transcriptionist, Curator, Customs Broker/Freight Forwarder, Customs Officer, Systems Administrator, Demonstrator, Dentist, Graphic Pre-press Worker, Medical Imaging Technologist, Diagnostic Radiologist, Foreign Policy Officer, Director (Film, Television, Radio or Stage), Radio Presenter, Dispensing Optician, Workplace Relations Adviser, Sports Coach/Official, Forensic Scientist, General Practitioner, Gynaecologist/Obstetrician, Psychiatrist, Dog Trainer, Electronics Trades Worker, Plumber, Gasfitter and Drainlayer, Driving Instructor, Laundry Worker/Dry-cleaner, Personal Assistant, Geologist, Economist, Electrician, Lift Technician, Human Resources Adviser, Energy and Chemical Plant Operator, Teacher of English to Speakers of Other Languages (ESOL), Information Technology Architect, Environmental Engineer, Plasterer, Welder, Fencer, Production Assistant (Film, Television, Radio or Stage), Financial Adviser, Fishery Officer, Florist, Flight Instructor, Food and Beverage Factory Worker, Professional Sportsperson, Service Station Attendant, Forest Manager, Forestry and Logging Worker, Forestry Scientist, Forklift Operator, Furniture Finisher, Pest Control Technician, Funeral Director/Embalmer, Hunter/Trapper, Upholsterer, Lighting Technician, Landscaper, Health and Safety Inspector, Geophysicist, Glass Processor, Agricultural/Horticultural Field Representative, Groundsperson, Hairdresser/Barber, Health and Safety Adviser, Health Services Manager, Helicopter Pilot, Health Care Assistant, Naturopath, Immigration Officer, Industrial Spray Painter, Insurance Adviser, Joiner, Librarian, Translator, Library Assistant, Locksmith, Train Driver, Mail and Parcel Sorter, Market Research Analyst, Survey Interviewer, Ship's Master, Refrigeration/Air-conditioning Technician, Medical Laboratory Technician, Radiation Therapist, Mortgage Broker, Navy Sailor, Navy Officer, Office Manager, Optometrist, Osteopath, Payroll Officer, Photographer, Policy Analyst, Printer, Private Teacher/Tutor, Purchasing/Supply Officer, Production Manager, Recreation Co-ordinator, Project Manager, Quarantine Officer, Radiation Oncologist, Recruitment Consultant, Roading Construction Worker, Roadmarker, Scaffolder, Secondary School Teacher, Signmaker, Social Worker, Teacher Aide, Speech-Language Therapist, Sterilising Technician, Stevedore, Telemarketer, Television Presenter, Tour Guide, Tow Truck Operator, Travel Agent/Adviser, Tyre Technician, Valuer, Intelligence Officer, Management Consultant, Test Analyst, Network Administrator, Court Registry Officer, Marketing Specialist, Geospatial Specialist, Psychotherapist, Case Manager, Career Consultant, Security Analyst, Penetration Tester, Security Consultant, Data Analyst, Scrum Master
Contributions and Equipment/Stationery
Course notes will be supplied. Education Perfect will be used for homework and revision activities. This is funded by the English Department.

Textbooks and set novels will be issued through the library.
Students are expected to have a 1B5 for classwork and one for homework.
---