Solway College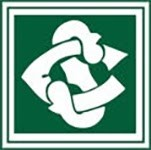 Year 9 Music
9MUS
Course Description
Teacher in Charge:
Recommended Prior Learning
No prior learning is required.
---
Year 9 music introduces students to beats, basslines and chords and how they are used in a variety of genres from blues, jazz, hip-hop and pop music. Introduction to programmes such as Pizza Groove, Audacity, Garage Band and Mixcraft, to use samplers and loops to create original music as well as using Launchpads to create original compositions. Students compositions will sound amazing. Students will be introduced to song writing through creating raps and playing a variety of instruments.
Students will discover the musical conventions and techniques used by composers for hundreds of years and how they can be applied to modern music. Students will scaffold their skills from previous years on guitars, keyboards, ukulele, untuned and tuned instruments and electronic music strengthening skills in composition, songwriting, performance and technical skills.
Students in this course will discover how musical conventions and techniques that have been used by composers for hundreds of years can still be applied to modern music, and begin to learn to read and write the language of music. The course includes a mix of practical instrumental skills on guitars, keyboards and percussion instruments, and technology-based music making and recording. Pathway This course will suit students who have an interest in modern popular music styles, electronic music and hip-hop, and would like to try their hand at composing. The emphasis is on creating original music and using technology to realise it. This course leads to NCEA Level 1 Music, and is designed to strengthen skills in composition, songwriting and performance, as well as technical skills with music
Students will also be encouraged to play a range of instrumental instruments and form collaborative groups towards performance.
---
Course Overview
Term 1
Concentration on developing further skills needed to play in a band. Extension of rhythm work, lyric writing, playing guitar, keyboards, drums, bass and singing. Students will be challenged to improve their skills as well as playing with others. Critical listening will help students to identify different genres by recognising the unique musical elements for each era.



Term 2
Further skills obtained will see the class play, rehearse and perform a variety of musical styles from Bach to ACDC to Billie Ellish.
Learning Areas:
Pathway
Career Pathways
Private Teacher/Tutor, Secondary School Teacher, Musician, Event Manager, Sound Technician, Primary School Teacher