Solway College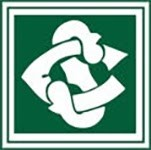 Year 9 Food and Nutrtion
9FTE
Course Description
Teacher in Charge:
In Year 9 Home Economics students look at foods from different cultures working in teams to produce a food stall. They also work on a "Masterchef" activity planning a balanced 3 course meal, again as part of a team. They will learn nutrition,portion sizes,costing,time management, team work and Hauora as they work on these activities.
---
Course Overview
Term 1
Students work in pairs on an inquiry into foods from another culture.They consider influences on food from that culture.They are encouraged to make a range of dishes from the culture.
Term 2
First half of term students complete their cultural talk bringing it to a close with a cultural stall and competition .
Students then work in teams on a Masterchef task.They are encouraged to look at ingredients,portion sizes and time management.Presentation skills are also developed.
Term 3
Students complete the Masterchef task,presenting their three course meal.
Term 4
Students will chose a food inquiry to work on linked to nutrition.
Learning Areas: