Solway College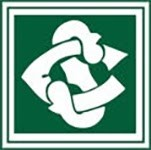 Year 8 Digital Technology
8DIGI
Course Description
Teacher in Charge: 7032801
One period per week for Term 3 and 4. Focus is on coding using code.org, Scratch. Robotics using edscratchapp.com doing some advanced tasks. Essentail MS Office skills are also covered.
---
Course Overview
Term 1
Only Term 3 and 4
Term 2
Only Term 3 and 4
Term 3
Dance routing code.org.
Games on Scratch.
Robotics using Edison Robots and edscratchapp.com.
Term 4
Algorithms - components of algorithms, writing programs in plain English.
Cybersafety
Brochures and presentations.

Learning Areas:
Pathway