Solway College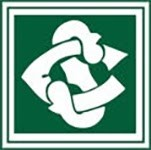 Year 7 Social Studies
7SOS
Course Description
Teacher in Charge: 7032803
Year 7 Social Studies has achievement objectives that are at level 4 of the NZ curriculum. These are that students will gain knowledge, skills and experience to:
Understand how the ways in which leadership of groups is acquired and exercised have consequences for communities and societies.
Understand how people pass on and sustain culture and heritage for different reasons and that this has consequences for people.
Understand how exploration and innovation create opportunities and challenges for people, places, and environments.
Understand that events have causes and effects.
Understand how producers and consumers exercise their rights and meet their responsibilities.
Understand how formal and informal groups make decisions that impact on communities.
Understand how people participate individually and collectively in response to community challenges.
Students will need a 1B5 book, pens, pencil, rubber and ruler. Coloured pencils, scissors and glue would also be beneficial.


---
Learning Areas: