Solway College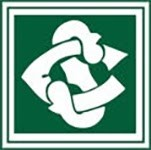 Year 7 English
7ENG
Course Description
Teacher in Charge: 7032803
Year 7 English
Year 7 English covers the learning areas of reading, writing, speaking and listening. It builds on the students' skills and requires them to use these skills in a wide range of contexts and engage with a range of texts.
We begin the year with a series of standardised tests that form the basis of our planning for the year. Students will be tested again during the mid-year and end of year exams as well as completing assignments and class assessments to gauge their progress throughout the year.
The outline below is an example of a year plan. Courses are planned at the beginning of the school year, once students' abilities, interests and goals are established.
---
Course Overview
Term 1
Assessment of reading skills
Assessment of writing skills
Assessment of grammar skills
Assessment of spelling skills
Narrative writing
Term 2
Recount writing
Report writing

Individual reading programme
Individual spelling programme
word classes
Term 3
Individual reading programme
Individual spelling programme
Novel study
Figurative language







Term 4
Individual reading programme
Individual spelling programme
Movie study
narrative writing
Learning Areas:
Pathway
English skills are used in all career pathways