Solway College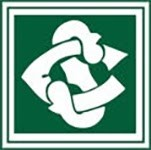 Level 3 Veterinary Nursing
13VETN
Course Description
Teacher in Charge:
NEW ZEALAND CERTIFICATE IN ANIMAL CARE (COMPANION ANIMALS) LEVEL 3 • 70 CREDITS
This is provided by UCOL as a Trades Academy course. This requires students to attend a UCOL campus for one or two days each week for 30 weeks.
Please see details on website click on "detailed course outline" button.
This course is available to NZ citizens and residents only.
New Zealand Certificate in Animal Care (Companion Animals) Gain the skills, knowledge and experience you need to maintain the welfare of companion animals such as cats, dogs, companion birds and rabbits. This programme will provide you with the qualification needed to comply with all regulatory requirements and relevant industry codes of practice for animal care, respond to normal and abnormal health and behaviour in animals and assist with the day to day care of animals. It is designed for people who want to care for animals in contexts such as pet stores, animal rescue centres, pet groomers, boarding and training facilities and animal recreation businesses. Students enrolling into this programme are required to complete some additional forms:
• NZ Police Vetting Service Request and Consent Form and supply two verified forms of ID i.e. Birth Certificate and Photo ID (Passport, Driver's License, 18+ Card, Current School ID)
• UCOL's Health Declaration Form
DELIVERY DETAILS WAIRARAPA CAMPUS TUESDAY AND WEDNESDAY
---
Learning Areas: