Solway College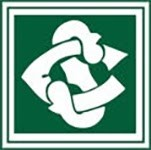 Level 3 Physics
13PHYS
Course Description
Teacher in Charge: 7032801
Recommended Prior Learning
To take Year 13 Physics you need to have Achieved in at least two external achievement standards in year 12 Physics.
---
Year 13 Physics
Physics is the study of matter, energy, and the interactions between them. In this course,you will learn about light and waves, motion and energy and electromagnetism as well as atomic and basic quantum physics. Practical investigations will provide you with opportunities to experience how scientists study physics in the real world. This course is an approved UE course
Endorsement in Physics requires students to obtain a minimum of 14 Credits and at least 3 of these credits from externally assessed standards and 3 credits from internally assessed standards at either Merit or Excellence level.
---
Course Overview
Term 1
AS91524 Demonstrate understanding of mechanical systems 6 credits

AS91521 Carry out a practical investigation to test a physics theory relating two variables in a non-linear relationship 4 credits




Term 2
Complete AS91521

AS91523 Demonstrate understanding of waves systems 4 credits
Term 3
AS91525 Demonstrate understanding of modern physics 3 credits
AND/OR
AS91522 Demonstrate understanding of the application of physics to a selected context 3 credits

Term 4
Revision

Learning Areas:
Career Pathways
Mining Engineer, Aeronautical Engineer, Aeroplane Pilot, Registered Nurse, Agricultural/Horticultural Consultant, Air Force Aviator, Air Force Officer, Mechanical Engineering Technician, Anaesthetist, Anaesthetic Technician, Software Developer, Pathologist, Chemist, Building Surveyor, Marine Biologist, Architect, Architectural Technician, Army Officer, Army Soldier, Medical Physicist, Audiologist/Audiometrist, Electronics Engineer, Microbiologist, Chemical Engineer, Biochemist, Biomedical Engineer, Biomedical Technician, Biotechnologist, Metal Worker, Boat Builder, Naval Architect, Fabrication Engineer, Mechanical Engineer, Electrical Engineer, Clinical Physiologist, Physician, Surgeon, Dental Assistant, Science Technician, Ship's Officer, Chiropractor, Civil Engineer, Civil Engineering Technician/Draughtsperson, Meteorologist, Medical Laboratory Scientist, Dental Technician, Diver, Interior Designer, Telecommunications Engineer, Telecommunications Technician, Community Karitāne, Pharmacist, Information Technology Helpdesk/Support Technician, Information Technology Manager, Systems Administrator, Oral Health Therapist, Dentist, Medical Imaging Technologist, Diagnostic Radiologist, Dispensing Optician, General Practitioner, Gynaecologist/Obstetrician, Psychiatrist, Electronics Trades Worker, Plumber, Gasfitter and Drainlayer, Geologist, Environmental Scientist, Electrician, Electrical Engineering Technician, Lift Technician, Energy/Carbon Auditor, Engineering Machinist, Environmental Engineer, Environmental/Public Health Officer, Welder, Marine Engineer, Flight Instructor, Food Technologist, Forestry Scientist, Lighting Technician, Game Developer, Landscape Architect, Geophysicist, Health and Safety Adviser, Helicopter Pilot, Veterinarian, Ship's Master, Refrigeration/Air-conditioning Technician, Medical Laboratory Technician, Radiation Therapist, Navy Sailor, Navy Officer, Winemaker, Optometrist, Osteopath, Physiotherapist, Plastics Technician, Purchasing/Supply Officer, Radiation Oncologist, Saw Doctor, Test Analyst, Network Administrator, Geospatial Specialist, Security Analyst, Penetration Tester, Security Consultant