Solway College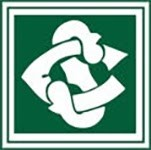 Level 3 Photography
13PHO
Course Description
Teacher in Charge: 7032799
Recommended Prior Learning
Prior Photography and or Art at level 2 is recommended or prior knowledge of "Photo Shop" and digital photography.
---
Year 13 Photography
This is a digital Photography class which gives students the opportunity to develop skills in both the use of an SLR camera and "Photo Shop", whilst exploring a personal theme. Students will learning extend a range of technical and compositional skills through practical and on line tutorials. They will investigate their chosen theme and subject matter using the ideas of traditional and contemporary photographers to enhance their knowledge.
Students will complete two Internal assessments showing their knowledge of Photographic conventions in the first and their ability to develop their ideas in a related series in the second. The best of these images will make up the first half of their three board external folio which will be filled with images which further extend their theme and chosen photographic conventions.
---
Course Overview
Term 1
Students will choose an individual theme which they wish to explore over the course of the year.
They will begin their first Internal Assessment looking at Photographic conventions. They will produce a series of in camera, technical and compositional images. Students will set up their own google doc. and load on their images, photographer models and add analysis and note-taking.
Students will explore 4 main photographic conventions and then 2 further in depth.

Term 2
Students will begin to develop their ideas by combining and extending concepts and conventions already investigated. These images will form the next Internal Assessment. Students will be using relevant Photographer models at each step to assist them in extending their knowledge and compositional ideas. Students should have the layout of the first folio board completed by the end of term and enough imagery to fill half of their three board folio.
Term 3
In term 3 students will complete both their Internal Assessments and then plan their folio layout using the most successful images as a starting point. Students will continue to extend and refine their ideas until they have completed all bar the last 2 images for their third folio board.
Term 4
Students will hand in their external folio by the end of week 3.

Learning Areas:
Contributions and Equipment/Stationery
Students will ideally need access to a digital SLR camera and can use the school computers which have "Photoshop" or have the programme loaded on to their own laptop.
Students will need to pay for their external folio which will be $7 plus the cost of printing which will be in excess of $60 depending on how and where the printing is done.
All Internal Assessments can be submitted digitally.
---