Solway College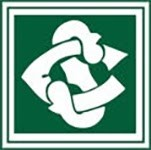 Level 3 New Zealand Police Pathway
13NZPO
Course Description
Teacher in Charge:
NEW ZEALAND POLICE PATHWAY LEVEL 3 • 25 CREDITS
This is provided by UCOL as a Trades Academy course. This requires students to attend a UCOL campus for one day each week for 30 weeks.
Please see details on website click on "detailed course outline" button.
This course is available to NZ citizens and residents only.
U-Skills offers a foundation level programme that will provide you with an understanding of the knowledge, skills, attributes and attitudes associated with the Police and Policing in New Zealand. At the completion of this course, students will be endorsed as a preferred candidate throughout the recruitment process.
DELIVERY DETAILS WAIRARAPA CAMPUS – TBC
---
Learning Areas: