Solway College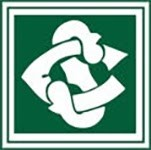 Level 3 Music
13MUS
Course Description
Teacher in Charge: 7032814
Recommended Prior Learning
It is recommended that students have learnt an instrument with a private teacher since Y9. However, studying classroom music from Y10 is recommended for students to be successful in Y11, Y12, and Y13.
---
Year 13 Music
At Year 13 there is opportunities to express ideas in music in natural, acoustic and technological environments. Students in Year 13 will work individually and collaboratively to explore creating, interpreting and representing ideas. There is opportunities to explore their own creative potential.
There is opportunity to lay the foundation for increasing sophistication, lifelong enjoyment and participation in community music. There is opportunity to go on to take courses in musicology, performance, composition and education.
Music in the 21st century provides many pathways from Professional Concert Performer to Professional D.J. It is an exciting time to be involved in this industry.
---
Course Overview
Term 1
Y13 students are in charge of their own planning. Because our school is small music students are offered a variety of standards. It is up to each student to map their year out. The teacher is their to guide their programme if needed.

Performance and arrangement is very popular in the first term. Performance is a big workload in Y13. The girls are encouraged to practise in class time as well as in their own time.

There is the opportunity to sit NZQA scholarship music as well.
Term 2
Opportunity for ensemble coaching is also available at this level and in class.
Learning Areas:
Career Pathways
Contributions and Equipment/Stationery
Access to instruments of choice.
---