Solway College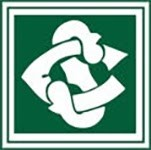 Level 3 Media Studies
13MEDS
Course Description
Teacher in Charge: 9670891
Year 13 Media Studies
Year 13 Media Studies Course Outline 2018 This year we will explore a range of media products, including film, television, social media, blogs, radio, newspapers, magazines and on-line publications. We will look at the changing media landscape and the influence of the media on society, as well as the influence of society on the media. Media Studies is about the active exploration, analysis, creation and enjoyment of the media and its products.
We'll examine the dynamic role of the media in society, how the media constructs messages about individuals, communities and cultures and how media products are produced, controlled and distributed. We will focus on analysing how media products are constructed to make media enjoyable, entertaining, persuasive and powerful.
The course will require high levels of critical thinking, initiative and independence as well as the ability to MEET DEADLINES.
You will need to:
 Show commitment, motivation and self-discipline in your approach to this subject, in and out of class time.
 Complete tasks and assignments by the set date.
---
Learning Areas:
Career Pathways
Actor, Advertising Specialist, Copywriter, Sales and Marketing Manager, Art Director (Film, Television or Stage), Artistic Director, Film and Video Editor, Sound Technician, Entertainer, Film/Television Camera Operator, Journalist, Communications Professional, Editor, Make-up Artist, Director (Film, Television, Radio or Stage), Media Producer, Production Assistant (Film, Television, Radio or Stage), Television Presenter, Marketing Specialist