Solway College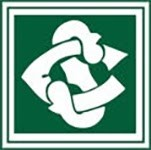 Level 3 Statistics
13MATS
Course Description
Teacher in Charge:
Recommended Prior Learning
Year 12 Maths with Statistics Course
Students must have suceesfully completed the year 12 Maths with Statistics course.
---
Year 13 Statistics
This course prepares students for tertiary studies and it is a requirement for most university courses that require crictical and analytical thinking.
Students will learn the skills and knowledge necessary to apply Statistics and Probability concepts in a real world context or a mathematical world context while at the same time gaining NCEA Level 3 Achievement Standard credits. Students will study time series, bi-variate data, mutivaraiate data , probability concepts and probability distributions.
---
Course Overview
Term 1
Statiscal Methods and Inference


Bivariate Data
Term 2
Bivariate Data


Time Series Data
Term 3
Probability Concepts



Probability Distributions
Term 4
Revision and Catch up
Learning Areas: