Solway College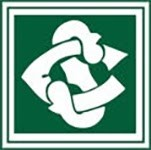 Level 3 Calculus
13MATC
Course Description
Teacher in Charge: 7032816
Recommended Prior Learning
Year 12 Maths
Students must do have done Algebra and the Calculus external in year 12.
---
Year 13 Calculus course is for students who were successful at a high
level in Year 12 and who wish to study Engineering or Mathematics at University. You will build on the Algebra, Calculus and Graphs studied in Year
12. A new concept, Complex Numbers will be introduced.
---
Course Overview
Term 1
3D Simultaneous Equations

Trigomometric Methods
Term 2
Differentiation Methods

Integration Methods
Term 3

Integration Methods

Complex Numbers
Term 4
Revision and catch up
Learning Areas:
Career Pathways
Mining Engineer, Actuary, Air Force Aviator, Air Force Officer, Air Traffic Controller, Mechanical Engineering Technician, Anaesthetist, Anaesthetic Technician, Army Officer, Army Soldier, Audiologist/Audiometrist, Electronics Engineer, Tailor/Dressmaker, Biomedical Engineer, Biomedical Technician, Boat Builder, Naval Architect, Mechanical Engineer, Physician, Surgeon, Miner/Quarry Worker, Mine/Quarry Manager, Driving Instructor, Electrical Engineering Technician, Naturopath, Veterinarian, Mail and Parcel Sorter, Navy Sailor, Navy Officer, Pulp and Paper Mill Operator, Wood Processing Worker, Scaffolder, Secondary School Teacher, Teacher Aide, Stevedore, Valuer, Intelligence Officer
Contributions and Equipment/Stationery
Graphics Calculator
Ipads and laptops optional
---