Solway College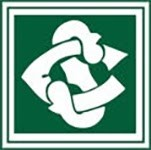 Level 3 Te Reo Maori
13MAO
Course Description
Teacher in Charge:
Year 13 Te Reo Māori
There are three topics being covered in the NCEA Level 3 Te Reo Māori subject this year.
1. Whakahaumanu te Reo: strategies to help revitalize te reo Māori, and an iwi strategy that supports the revitalisation of the Māori language.
2. Te Ao Tōrangapū: the political world, developing a political view, look at a political issue affecting the community, Māori people at large and New Zealand in general.
3. Ngā Poropiti Māori: Māori prophets or spiritual leaders, the study of religious leadership that has nurtured the physical and spiritual welfare of tribal communities.
These topics where devised by NZQA and are the topics that will be used in the external exams. Each topic is one Term long, and the final topic, Ngā Poropiti Māori, will conclude at the end of Term 3 which means Term 4 will be dedicated to your study for the external exams.
---
Course Overview
Term 1
Internal Assessments

1. Whakarongo (4 credits) – 3 separate listening tasks to be conducted at different times throughout the year (1 for each topic)

2. Kōrero (6 credits) – 3 separate pieces of speaking to be completed in class or in your own time (1 for each topic)

3. Tuhituhi (6 credits) – 3 separate pieces of writing to be completed in class or in your own time (1 for each topic)

The goal is that by the end of Term 3 you will have completed 3 Whakarongo tasks, handed in 3 pieces of Kōrero, and handed in 3 pieces of Tuhituhi
Learning Areas: