Solway College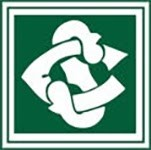 Level 3 Applied Technical Laboratory Science
13LABS
Course Description
Teacher in Charge: 7032822
APPLIED TECHNICAL LABORATORY SCIENCE LEVEL 3 • 20-25 CREDITS
This is provided by UCOL as a Trades Academy course. This requires students to attend a UCOL campus for one day each week for 30 weeks.
Please see details on website click on "detailed course outline" button.
This course is available to NZ citizens and residents only.
This programme aims to provide students with the opportunity to experience working hands-on in a research laboratory. Students will use cutting-edge laboratory techniques in microbiology, chemistry, molecular biology and biochemistry to keep New Zealand safe, with a focus on food, diseases and the environment. Students will be taught a range of laboratory techniques required by technicians and researchers in commercial laboratories across New Zealand and the world. Students will be able to make an informed decision for further study and/or employment.
DELIVERY MANAWATU CAMPUS TBC
---
Learning Areas: