Solway College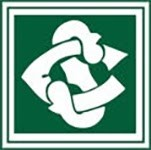 Level 3 ICT Innovation Programme
13ICTP
Course Description
Teacher in Charge:
ICT INNOVATION LEVEL 3 • 22 CREDITS
This is provided by UCOL as a Trades Academy course. This requires students to attend a UCOL campus for one day each week for 30 weeks.
Please see details on website click on "detailed course outline" button.
This course is available to NZ citizens and residents only.
Level 3 takes your skills to the next level with software programming where you will create a programme to provide a solution, knowledge of microcontrollers and contrast and test a programme in a robotics environment.
EMPLOYMENT OPPORTUNITIES IT Business Support Administration and Technology Support
FURTHER STUDY OPTIONS
This programme can lead to further tertiary studies in:
New Zealand Certificate in Computing Level 3 New Zealand Certificate in IT Essentials
Level 4 New Zealand Diploma in IT Technical Support
Level 5 Bachelor of Information & Communications Technology (Applied)
DELIVERY DETAILS MANAWATU FRIDAY or THURSDAY
---
Learning Areas:
Detailed Course Outline