Solway College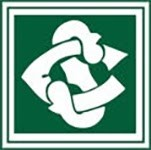 Level 3 Geography
13GEO
Course Description
Teacher in Charge: 7032818
Recommended Prior Learning
Year 12 Geography, Y12 Social Studies,Y12 Sustainability, Y12 Biology, Y12 Physics or Year 12 Chemistry.
---
Year 13 Geography
Geography brings together the social and natural sciences and graduates have skills in mapping, data analysis and research.
Geography students study with an holistic, applied approach that bridges social and natural sciences to make a constructive difference to the world. They develop skills in quantitative and qualitative research methods, analysing and synthesising information, planning and communication.
Human Geography students examine human behaviour and resources and issues such as globalisation, migration and urban development. Physical Geography students examine the earth's surface and forces that shape it such as climates, landforms and plant and animal distributions.
Students can also focus on Geographic Information Systems Science (GIScience) which combines digital technology to manage large data sets. The science draws on Geographic Information Systems (GIS) using computer mapping to collect, store, interpret and display spatial data and patterns or trends.
This program will be adapted to students interests. It will be focused on the physical geography of a. Tongariro National Park or b. East Coasts. It will include coastal day trips and one longer trip.
---
Course Overview
Term 1
91426 Demonstrate understanding of how interacting natural processes shape a New Zealand geographic environment 4 credits External

or

91427 Demonstrate understanding of how a cultural process shapes geographic environment(s) 4 credits External OR


Term 2
91430 Conduct geographic research with consultation 5 credits Internal
This is a student led assessment, where they select their own topic. It is recommended that they use their field trip to gather information for this assessment.


91431 Analyse aspects of a contemporary geographic issue 3 credits Internal
This is a student interest led assessment, in 2021 students have elected Housing in New Zealand, Masterton Town Hall as examples.

Term 3
91013 Global patterns. In 2021 we covered the Diamond trade, this will change in 2022. Subjects can be environmental or human geography and may cover topics such as climate change affects, sea level rise impacts, disease etc.

Subjects are likely to change, ie 2020 subjects changed significantly based on topics that are appropriate for the time and group. The environmental theme is coastal and may include up to two internals linked to the coastal environment.


Term 4
Revision and exams.
Learning Areas:
Career Pathways
Mining Engineer, Survey Technician, Historian, Outdoor Recreation Guide/Instructor, Surveyor, Fishing Skipper, Urban/Regional Planner, Emergency Management Officer, Meteorologist, Miner/Quarry Worker, Mine/Quarry Manager, Interpreter, Driller, Geologist, Environmental Scientist, Environmental Engineer, Ranger, Landscape Architect, Geophysicist, Policy Analyst, Secondary School Teacher, Travel Agent/Adviser, Intelligence Officer, Geospatial Specialist, Career Consultant