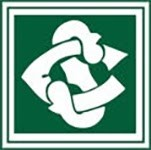 Level 3 Home Economics
13FTE
Course Description
Teacher in Charge:
Recommended Prior Learning
A sound understanding of wellbeing via Home Economics,PE or Health.Needs to be able to write a critical essay.
---
Year 13 Home Economics looks at food related issues in New Zealand and the global community. Students look at a food related issue that is causing concern in NZ,they look at an action plan to over come the issue, they consider advertising and how it influences food choices and multinational food corporations impact on eating habits in New Zealand.
---
Course Overview
Term 1
Students will consider portion sizes and the implications on the health of individuals in New Zealand.
Term 2
Students will work on an action plan linked to portion sizes and the impact it has on the well-being of individual in New Zealand.
Term 3
Students will look at the role of a large multinational corporation and how it has influenced the food choices in New Zealand. Initial work on how advertising impact on food choices will also be covered.
Term 4
Preparation for the external exam.
Learning Areas:
---