Solway College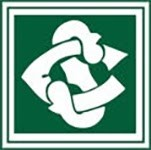 Level 3 Early Childhood Education
13ECE
Course Description
Teacher in Charge: 7032822
Recommended Prior Learning
L2 ECED
---
NEW ZEALAND CERTIFICATE IN EARLY CHILDHOOD AND CARE LEVEL 3 • 60 CREDITS
This is provided by UCOL as a Trades Academy course. This requires students to attend a UCOL campus for two days each week for 30 weeks.
Please see details on website click on "detailed course outline" button.
This course is available to NZ citizens and residents only.
The Early Childhood Education and Care programme is designed to staircase you to further study and is perfect if you are serious about early childhood and care as a possible career. You will learn skills to provide quality educational experiences to infants, toddlers and young children, skills for supporting whanau/parents and core literacy and numeracy skills for the industry. You will learn core foundation knowledge of educational theory in an early childhood education setting and core knowledge of early childhood organisations and services within the industry.
A practicum paper is a part of this programme and require students to complete a police check form found on UCOL's website.
Two verified forms of ID are required: Birth Certificate, and photo ID (Passport, Driver's License, 18+ Card, School ID)
DELIVERY DETAILS WAIRAPAPA CAMPUS TUESDAY AND WEDNESDAY
---
Learning Areas:
Career Pathways
Early Childhood Teacher, Teacher of English to Speakers of Other Languages (ESOL), Primary School Teacher, Kaiwhakaako Māori, Nanny/Child Carer, Teacher Aide