Solway College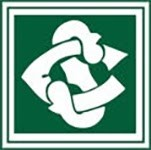 Level 3 Classical Studies
13CLAS
Course Description
Teacher in Charge:
Classical Studies looks at the civilisations of Classical Greece and Rome from a multidisciplinary perspective. Through the study of history, literature, mythology, art and philosophy - we seek to understand the enduring legacy of the ancient world. The Key Concepts covered are:
Empire and Power
Conflict Culture and Identity Art and Aesthetics
Heritage Citizenship and Society
Topics covered include:
Greek topic: Alexander the Great (the life and influence of one the greatest leaders of the ancient world, interweaving Greek myth, heroes, the great battles against the Persian Empire and the cult and influence of Alexander.
Roman topic: Roman art and architecture (the sculpture and public architecture of the Roman Empire from Augustus to Constantine)
Level 2 Classical Studies or Level 2 English - with at least two External Standards.
The course offers 20 credits. There are two internals worth 6 credits and two externals worth 4 credits.
Katherine Stewart [email protected] - Orewa College - HarbourNet cluster
---
Learning Areas: