Solway College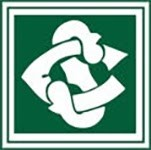 Level 3 Business Studies
13BUS
Course Description
Teacher in Charge: 18862681
Recommended Prior Learning
No prior learning required, a CAN DO attitude is a must and willingness to work cooperatively is vital.
---
Year 13 Business Studies, uses the Lion Foundation Young Enterprise Scheme to facilitate and enable students to have access to greater resources and supports outside of the school environment.


The Lion Foundation Young Enterprise Scheme (YES) is an opportunity for students to unleash their inner entrepreneur and experience the start-up world first-hand. It is an experiential programme where students set up and run a real business. Each YES company creates their own product or service and brings this to market.
Student learning
Through the Lion Foundation Young Enterprise Scheme, students will:
Learn how to plan and run a business
Engage in entrepreneurial experiences
Develop a range of skills to help them in their career and in life
Consult with and create networks in their community
Competition
There is $25,000 in national prize money up for grabs as well as regional awards,
regional cash prizes and tertiary scholarships. YES students have opportunities to
attend national competitions and events and go on overseas trips.
---
Course Overview
Term 1
Challenge 1 – Product Validation
Submit evidence that you have validated your product using one of the following:
• Taken a Minimal Viable Product (MVP) to market
• Taken a prototype to your target market

Term 2
Challenge 2 – Pitch
Present a five-minute business pitch to judges from the local business community
During May

Challenge 3 – Promotion
Submit evidence of at least two promotional strategies that you have used to promote
your product or service to your target market.

Term 3
Challenge 4 – Sales
Submit evidence of at least two different ways that you have sold your product or service
during the year.

Challenge 5 – Annual Review
Submit an Annual Review reflecting on your achievements during the year.
This should be 6 – 10 single-sided pages or a 4 – 6 minute video.
Learning Areas:
Detailed Course Outline