Solway College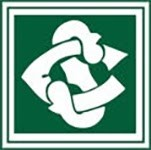 Level 3 Biology
13BIO
Course Description
Teacher in Charge: 7032824
Recommended Prior Learning
Year 11 Science, year 12 Biology, year 12 English or Maori or another language dense subject such as history.
---
Year 13 Biology continues to develop independent research and investigation skills. There are no course prerequisites, however, this is a language dense topic and the ability to write reports is an advantage. During the year students research a socio-scientific issue (an social issue that has a scientific origin, eg: the diabetes epidemic), begin to understand concepts relative to biotechnology (including a possible field-trip), gain greater depth of knowledge of how genes and variation impact evolution, and learn how our body maintains homeostasis.
The study of Biology seeks to explain the nature of living things and their interrelationships, how evolution links life processes and ecology, and the impact that humans have on all forms of life. I In this course you will learn about how plants and animals respond to the living and non-living environment around them, the evolutionary processes leading to the formation of new species, and human biological and cultural evolution. As well you will learn about new advances in biotechnology, and carry out research into a socio-scientific issue. This course is an approved UE course.
---
Course Overview
Term 1
Week 1-5 AS91602 Research a Socio-Scientific Issue.

Week 6-10 AS91604 Demonstrate understanding of homeostasis.
Term 2
Week 1-5 AS91601 Practical Investigation runs concurrently with
Week 1-5 AS91607 Biotechnology

Week 6-10 AS91605 Processes that lead to speciation
Term 3
Week 1-5 AS91603 Animal Behaviour and Plant Responses

Week 6-10 AS91606 Human evolution


Term 4
Revision and exam practise followed by external exams.
Learning Areas:
Career Pathways
Acupuncturist, Registered Nurse, Agricultural/Horticultural Consultant, Paramedic, Pathologist, Veterinary Nurse, Beekeeper, Aquaculture Farmer, Farmer/Farm Manager, Clinical Physiologist, Physician, Farm Assistant, Dental Assistant, Podiatrist, Dairy Farmer, Crop Farmer/Manager, Oral Health Therapist, Dentist, General Practitioner, Gynaecologist/Obstetrician, Psychiatrist, Health Care Assistant, Veterinarian, Nursery Grower/Worker
Contributions and Equipment/Stationery
A write-on notes book will be required. A personal laptop or tablet is an advantage but not essential.
Level 3 Biology Externals sciPAD and the Level 3 Biology Internals sciPAD
---