Solway College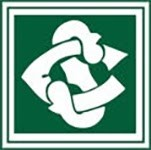 Level 2 Soft Materials Technology
12SMT
Course Description
Teacher in Charge: 7032817
Recommended Prior Learning
Year 10 and 11 completing 5 papers at level 1
---
The Year 12 Textiles Technology course is aimed at developing practical skills and increasing students ability to research and examine the resources they utilise in designs. The research may involve textile materials or the machinery involved.
The course also examines design development and upcycling old materials to make new products.
---
Course Overview
Term 1
AS 91539 Material evaluation - 4 cr (external)
Term 2
91354 Brief development to address an issue - 4 cr
91345 Implement Advanced procedures using textile materials - 6cr
Term 3
91346 Demonstrate understanding of advanced concepts 4cr
Term 4
completing practical component.
Learning Areas:
Career Pathways
User Experience Designer, Garment Technician, Cutter, Fashion Designer, Sewing Machinist, Graphic Designer, Patternmaker, Tailor/Dressmaker