Solway College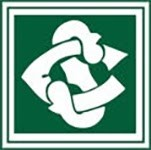 Level 2 Korean
12KORE
Course Description
Teacher in Charge:
This course integrates the core strands of language knowledge, communication and cultural knowledge.
This course consolidates topics studied from year 9, 10 and 11. Students should be able to understand more complex language and communicate beyond the immediate context e.g.past and future events and can understand and produce a variety of text types.
To improve student's Korean language usage, the course will look at four specific themes of study.
1 )The Korean School System
2) Teenage Life in Korea
3) Eating and Drinking
4) Fairy Tales
Year 11 Korean or equivalent TBC Summative assessments will be at the end of the year with formative assessments held twice a term to keep students informed on their progress and giving them the opportunity to develop their work throughout the whole school year.
Sue Kim, NetNZ (teaching from Logan Park High School) Email: [email protected]
---
Learning Areas: