Solway College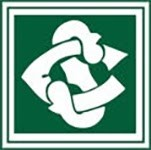 Level 2 Hospitality
12HOSP
Course Description
Teacher in Charge:
Recommended Prior Learning
Ideally, you have completed level 1 hospitality or level 1 home economics or, at a minimum, completed year 10 Food Technology to help with a base foundation of skills required for the course.
---
Level 2 Hospitality
This course is based on Service IQ hospitality level 2 unit standards. You will learn and practice preparing, cooking and serving food and dishes to a commercial level. There is a theory component to the course to help re-enforce the learning. The assessments are practical base with some units requiring written answers in the booklet. You will complete US167 food safety, a recognised qualification in all commercial kitchens.
The unit standards are pass or fail, with one resit attempt if needed.
This course does not provide a pathway toward university entrance. You must pick up level 3 Home Economics in year 13 to gain the UE.
167 food safety Frying Baking Boiling Poaching Roasting
Grilling Fruit & vegetable cuts Basic sandwiches Salads Basic nutrition in commercial catering Knife skills
---
Learning Areas:
Assessment Information
Unit Standard 167 - Practise food safety methods in a food business under supervision 02
Unit Standard 13271 - Cook food items by frying 02
Unit Standard 13272 - Cook food items by baking 02
Unit Standard 13273 - Cook food items by boiling 02
Unit Standard 13274 - Cook food items by poaching 02
Unit Standard 13276 - Cook food items by grilling 02
Unit Standard 13277 - Cook food items by braising and stewing 02
Unit Standard 13278 - Cook food items by roasting 02
Unit Standard 13280 - Prepare fruit and vegetable cuts in a commercial kitchen 02
Unit Standard 13283 - Prepare and assemble, and present salads for service 02
Unit Standard 13285 - Handle and maintain knives in a commercial kitchen 02