Solway College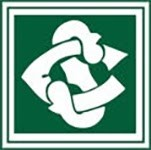 Level 2 Health Studies
12HEA
Course Description
Teacher in Charge:
Year 12 Health Studies
This can be studied via two methods.
1) Trade academy at UCOL
2) STAR modules from Southern Institute of Technology-These units provide students with the skills and knowledge required for employment or further training in the health sector. An ideal starting point for students wishing to study Nursing, Midwifery, and other health and wellness professions.
UCOL
EXERCISE AND SPORT LEVEL 2 • 22 CREDITS
Develop the knowledge you have as an athlete, excel within your sport, understand how the body works and how nutrition is going to help you succeed. We will help you with your personal and social development through adventure based learning. This is an applied practical course, that can complement your current school studies and develop foundation knowledge leading to higher education within UCOL's Exercise and Wellness pathways.
DELIVERY DETAILS MANAWATU FRIDAY
---
Learning Areas: