Solway College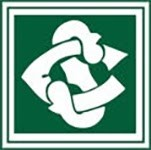 Level 2 Geography
12GEO
Course Description
Teacher in Charge: 7032818
Recommended Prior Learning
Geography Level 1 NCEA or Social Studies Level 1 NCEA or a skills check.
---
What is geography about?
Geography is the study of the environment as the home of people. It seeks to interpret the world and how it changes over time – past, present, and future.
It explores the relationships and connections between people and both natural and cultural environments.
Geography investigates the ways in which features are arranged on the earth's surface. It describes and explains the patterns and processes that create them.
Students learn to think spatially and use maps, visual images and new technologies, including geographical information systems (GIS), to obtain, present and analyse information.
There will be costs associated with a field trip in term 1. This field trip is not compulsory but to support classroom learning. Students who do not attend will require an alternative option to the research subject that will be researched on this field trip.
Subjects and timetables may vary each year.
Year 12 and 13 will be run with alternative years covering both the Volcanic Plateau and alternative years the Wairarapa and Hawkes Bay Coast for the physical geography.
There is a field trip that is a requirement of this programme, it will have an associated cost of approximately $350-400.
Laptops are necessary in this program.
---
Course Overview
Term 1
91240 Demonstrate geographic understanding of a large natural environment - New Zealand topic.
May include East Coast Erosion Processes of North Island, Tongariro Volcanic Area External.

or 91243 Geographic Skills and Concepts. This is advanced knowledge from level 1 for students who choose this option. External. By choosing this option students have the same opportunities for credits.

91244 Conduct Geographic Research with Guidance
This will be a town planning unit comparing Carterton and Greytown.
Explain aspects of a contemporary New Zealand geographic issue. Internals
These are combined into sustainable tourism unit which is researched on our field trip.
This will carry over into week 7 of Term 2.




Term 2
91242 Demonstrate geographic understanding of differences in development
New Zealand and India as an example External

This will carry over into term 3.



Term 3
91246
Explain aspects of a geographic topic at a global scale this could be patterns of disease, natural resources, population studies or other such topic.

91245 Contemporary Issue of Affluence
The study of first world response to our social, economic and environmental well being.


Term 4
Revision and study leave.
Learning Areas:
Pathway
Contributions and Equipment/Stationery
Stationary: Folder, dividers, lined paper, pencils, pens, coloured pencils and rulers. A personal device is necessary for GIS work.

There will be trips with this course, there may be costs associated.
---