Solway College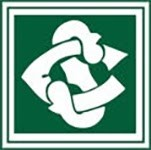 Level 2 Food & Nutrition
12FTE
Course Description
Teacher in Charge:
Recommended Prior Learning
Level 1 and 2 Home Economics is useful but not essential, Level 1 and 2 PE or Health would also be useful.
---
In Year 12 Home Economics, students look at a variety of topics, including evaluating sustainable food practices, analysing food issues for people with a specific food need, analysing beliefs, attitudes, and practices related to nutritional issues for families in New Zealand, Evaluate health promoting strategies designed to address a nutritional need. Hauora is considered in each standard.
You will be cooking once a week. The food you will prepare, make and serve will align with the standards to help strengthen links to the theory with practical experience. You will also gain a range of transferable life skills from preparing and making food from scratch in a safe manner.
---
Course Overview
Term 1
In term 1 students look at locally grown food,consider food waste and preservation techniques that promote sustainability. Practical work will be linked to the sustainable practices.
Term 2
In term 2, the focus will be on the nutritional needs of specific food requirements that are met. Practical work will reflect this theory covered.
Term 3
Students consider the determinants of health and how these work together to influence food choices and health promotion strategies . These are the themes for the external standards.
Term 4
The key focus here is unpacking passed external papers.
Learning Areas:
Pathway
This course is ideal for students interested in food and health-related course. Related career pathways: chefs, cafe workers, nurses, doctors, nutritionists, food designers, food technology and events planner, recipe writer, New Zealand Defence Forces, Early childhood teacher, Teachers, and lecturers. You can also get into the competitive side of cooking. It is a university-approved course where students are encouraged to analyse information critically. There is a practical element to the course where you will cook once a week to prepare and cook food in relation to the standard we are working on to help strengthen links to the theory.
Career Pathways
Cook, Agricultural/Horticultural Scientist, Agricultural/Horticultural Consultant, Retail Manager, Beekeeper, Insurance Loss Adjuster, Meat/Seafood Process Worker, Microbiologist, Baker, Cafe Worker, Chemical Engineer, Biochemist, Biotechnologist, Brewer, Butcher, Dairy Processing Operator, Buyer, Waiter/Waitress, Cafe/Restaurant Manager, Kitchenhand