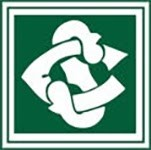 Year 12 English and Media
12ENGM
Course Description
Teacher in Charge: Mrs S. Franck
This course combines English and Media Studies. It gives students the potential to gain 4 reading and 4 writing credits towards the 5 reading and writing credits required for University Entrance. If students take Level 2 Drama, there are several standards where they can gain the extra credit needed in each. (Geography, History and Economics also have UE literacy standards).
The course contains one external standard so would suit students who find external exams challenging and who prefer internal standards. Students can opt to take an extra external standard which would then give them the extra reading and writing credits for UE literacy.
---
Course Overview
Term 1
Analyse a visual text (Film study EXTERNAL)
Close viewing of film (INTERNAL)

Term 2
Information literacy (Internal)
Term 3
Design and plan a media product (plan a film) (INTERNAL)
Complete a developed media product (make a film) (INTERNAL)

Term 4
Revision for external exam

Optional standards
Create a visual text (3 credits) INTERNAL
Speeches (3 credits) INTERNAL

Learning Areas:
---
Contributions and Equipment/Stationery
Course notes will be provided. A laptop would be useful but not essential. A camera or smartphone with video recording capabilities is necessary for the film-making standard.
---