Solway College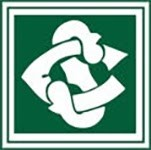 Level 2 Chemistry
12CHEM
Course Description
Teacher in Charge: 7032796
Recommended Prior Learning
It is highly recommended that in order to take year 12 Chemistry, you need to have done the Acids and Bases External achievement standard.
---
CHEMISTRY
The study of Chemistry seeks to explain the fundamental principles of Chemistry with a
focus on properties of matter and how it reacts. In this course, you will learn about atomic
structure and bonding, organic chemistry and chemical reactivity. Practical work is an
essential part of this course and it will develop your problem-solving skills. All the internal
standards are practical assessments and in these, you will learn how to apply chemical
principles, develop essential practical skills and proper laboratory technique.
Endorsement in Chemistry requires students to obtain a minimum of 14 Credits at least 3 of these credits from externally assessed standards and 3 credits from internally assessed standards at either Merit or Excellence level.
---
Course Overview
Term 1
91167 Demonstrate understanding of oxidation-reduction- 3 credits

AND

91164 Demonstrate understanding of bonding, structure, properties –5 credits


Term 2
91911 (New)
Carry out an investigation into chemical species present in a sample using qualitative analysis – 3 Credits

AND

91165 Demonstrate understanding of the properties of selected organic compounds- 4 credits
Term 3
91910 (New)
Carry out a practical investigation into a substance present in a consumer product using quantitative analysis - 4 credits

AND

91166 Demonstrate understanding of chemical reactivity- 4 Credits
Term 4
91166 Demonstrate understanding of chemical reactivity- 4 credits

AND

Revision

Learning Areas:
Pathway
Career Pathways
Pharmacy Technician, Secondary School Teacher, Mining Engineer, Acupuncturist, Registered Nurse, Agricultural/Horticultural Scientist, Agricultural/Horticultural Consultant, Paramedic, Anaesthetist, Anaesthetic Technician, Pathologist, Veterinary Nurse, Zoologist, Chemist, Marine Biologist, Medical Physicist, Microbiologist, Chemical Engineer, Biochemist, Biomedical Engineer, Biotechnologist, Metal Worker, Phlebotomist, Brewer, Mechanical Engineer, Dairy Processing Operator, Clinical Physiologist, Physician, Surgeon, Midwife, Dental Assistant, Chemical Production Operator, Science Technician, Podiatrist, Chiropractor, Civil Engineer, Meteorologist, Medical Laboratory Scientist, Clinical Coder, Dental Technician, Community Karitāne, Pharmacist, Conservator, Crop Farmer/Manager, Oral Health Therapist, Dentist, Medical Imaging Technologist, Diagnostic Radiologist, Dietitian, Forensic Scientist, General Practitioner, Gynaecologist/Obstetrician, Psychiatrist, Geologist, Environmental Scientist, Energy and Chemical Plant Operator, Energy/Carbon Auditor, Environmental Engineer, Environmental/Public Health Officer, Plastics Worker, Food Technologist, Forest Manager, Forestry Scientist, Pest Control Technician, Geophysicist, Health and Safety Adviser, Health Promoter, Naturopath, Veterinarian, Ship's Master, Medical Laboratory Technician, Occupational Therapist, Winemaker, Optometrist, Osteopath, Pulp and Paper Mill Operator, Physiotherapist, Plastics Technician, Production Manager, Radiation Oncologist, Speech-Language Therapist, Water/Wastewater Treatment Operator, Orchard Farmer/Manager, Ophthalmologist, Viticulturist, Epidemiologist
Contributions and Equipment/Stationery
Level 2 Chemistry Externals sciPAD and the Level 2 Chemistry Internals sciPAD approximately $25.00.
---