Solway College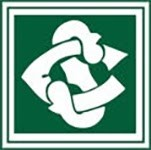 Year 12 Business Studies
12BUS
Course Description
Teacher in Charge: 7032818
Business Studies in Level 2 is about developing a business idea, creating a marketing plan and taking their business to the market and showing how they adapt their business to market demands. This business can then be developed for Level 3.
Students participate in the Lion Foundation Young Enterprise Scheme (YES) is an opportunity for students to unleash their inner entrepreneur and experience the start-up world first-hand. It is an experiential programme where students set up and run a real business.
Student learning
Learn about business planning and operations
Develop a range of personal and business skills
Consult with and create networks in their community
---
Course Overview
Term 1
Create a business idea and develop a business plan.

Take their idea to the market.

Adapt their plan according to feedback from the market.
Term 2
Create a marketing plan.

Take their business to the market a second time and revise their planning.
Term 3
90843 Demonstrate understanding of the internal operations of a large business 4 credits External
Term 4
Revise and study for exams.
Learning Areas:
Pathway
. Chartered accountant / financial services
2. Corporate investment banker
3. Management consultant
4. Risk manager
5. Human resources officer
6. Logistics and distribution manager
7. Marketing executive
8. Systems analyst
9. Administration
10. General or specialist management such as retail, or hotel and catering or marketing