Solway College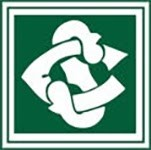 Level 2 Agriculture & Horticulture
12AGH
Course Description
Teacher in Charge: 7032822
INTRODUCTION TO AGRICULTURE LEVEL 2 • 21 CREDITS
This is provided by UCOL as a Trades Academy course. This requires students to attend a UCOL campus for one day each week for 30 weeks.
Please see details on website click on "detailed course outline" button.
This course is available to NZ citizens and residents only.
Students will learn farming fundamentals as they gain experience in handling and checking on livestock, looking after farm animals, farm safety, fencing equipment maintenance and fencing, feeding animals and managing grazing.
EMPLOYMENT OPPORTUNITIES Farm Hand Fencer Dairy Farm Assistant Bee Keeper
FURTHER STUDY OPTIONS This programme can lead to further tertiary studies in:
New Zealand Certificate in Apiculture Level 3 New Zealand Certificate in Agriculture (Farming Systems) Level 3
DELIVERY DETAILS WAIRARAPA CAMPUS TBC
---
Learning Areas: