Solway College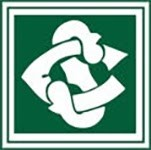 Level 1 Spanish
11SPAN
Course Description
Teacher in Charge: 7032802
Recommended Prior Learning
Students will need to have taken Spanish as a subject previously and have a basic understanding of the language.
---
Year 11 Spanish
Students are expected to communicate information, ideas and opinions, and express and respond to personal ideas and opinions in areas of most immediate relevance. The content and language of the communication is targeted beyond the immediate context to include the expression of opinions. Students are expected to understand and produce a variety of text types.
Students will produce two pieces of writing, two interactions and a formal Spanish speech as well as learn the necessary vocabulary for NCEA Level 1.
---
Learning Areas:
Career Pathways
Flight Attendant, Interpreter, Teacher of English to Speakers of Other Languages (ESOL), Translator, Speech-Language Therapist, Travel Agent/Adviser
Contributions and Equipment/Stationery
Students will need a clear file and either a refill or 1B5 to take notes in.
---