Solway College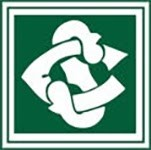 Level 1 Social Studies
11SOC
Course Description
Teacher in Charge: 16915386
In this course you will be working towards gaining Level One. The work you do throughout the year will be assessed through:
Internal assessments - assignments and activities carried out throughout the year.
External assessments - exams at the end of year.
We will be looking at skills which are essential for research, which is a big part of Social Science. These are just some of the many topics we could look at: Human Rights, Sweatshops, Child Soldiers, Gender Equality, Sustainability and local issues.
---
Course Overview
Term 1
Conduct a Social Inquiry: Social Inquiry
Term 2
Describe a social justice and human rights action
Term 3
What is the future for our river? OR Local Issue of your choice with teachers approval. Explain how human activity in a natural environment has consequences for a sustainable future.
Term 4
Making a difference. Undertake a personal action, with reflection, that contributes to a sustainable future.
Learning Areas: