Solway College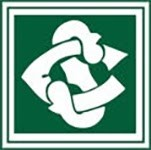 Level 1 Science
11SCI
Course Description
Teacher in Charge: 7032796
Recommended Prior Learning
Year 11 Science Scipad approximately $25.00.
---
Year 11 Science
Learning in science is fundamental to understanding the world in which we live and work. Science finds patterns by making careful observations of the world around us. It helps people to clarify ideas, to ask questions, to test explanations through measurement and observations and to use their findings to establish the worth of an idea. Science makes an important contribution to the decisions which are shaping our world and the world of future generations.
Level 1 NCEA Science is a course which covers internally and externally assessed standards from the Science domain. Two internally assessed standards and three externally assessed standards, make up this course.
---
Course Overview
Term 1
90944 Demonstrate understanding of aspects of acids and bases 4 credit External

AND

90930- carry out a practical investigation with direction - 4 credit Internal
Term 2
90948 Demonstrate understanding of biological ideas relating to genetic variation 4 credit External
Term 3
90940 Demonstrate understanding of aspects of mechanics 4 credit External
OR
90954 Demonstrate understanding of the effects of astronomical cycles on planet Earth

Term 4
90925 Biology practical investigation 4 credit Internal

OR

90946 Investigate the implications of the properties of metals 4 credit Internal

Learning Areas:
Pathway
Level 2 Chemistry, Level 2 Physics, Level 2 Biology
Career Pathways
Agricultural Technician, Agricultural/Horticultural Consultant, Air Force Officer, Aircraft Maintenance Engineer, Anaesthetic Technician, Animal Care Attendant, Zoologist, Chemist, Marine Biologist, Author, Microbiologist, Baker, Biochemist, Carpenter, Science Technician, Meteorologist, Medical Laboratory Scientist, Watchmaker and Repairer, Diver, Crop Worker, Forensic Scientist, Electronics Trades Worker, Electrical Engineering Technician, Wool Classer, Food Technologist, Professional Sportsperson, Forestry Scientist, Funeral Director/Embalmer, Medical Laboratory Technician, Nursery Grower/Worker, Packhouse Worker, Shearer, Data Analyst
Contributions and Equipment/Stationery
Level 1 Scipad- students workbook approximately $25.00.
---