Solway College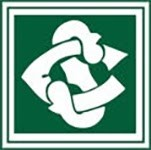 Level 1 Te Reo Maori
11MAO
Course Description
Teacher in Charge: 7032802
Year 11 Te Reo Maori
Research shows that the opportunity to learn an additional language has many cultural, social, cognitive, linguistic, economic and personal benefits for students. While these benefits apply to all language learning, there are some specific advantages for New Zealand students in learning te reo Māori.
Te reo Māori and tikanga Māori are intertwined, and so learning te reo Māori gives students access to te ao Māori (the Māori world) and to Māori world views. The insights and experiences that students gain as they learn the language will enrich and broaden their understandings of the uniqueness and complexity of te ao Māori.
Young people who combine their study of te reo Māori with other studies, for example studies of business, law, trade, science, tourism, teaching or politics, increase their career opportunities. The status of te reo Māori as an official language means that New Zealand citizens have the right to conduct their dealings with government agencies in te reo Māori. Consequently, many agencies, including national and local government and courts of law, require their employees to have some degree of competence in te reo Māori.
Students gain an increased sense of belonging and pride as they come to value New Zealand's indigenous language and unique cultural heritage. Their learning enables all students of te reo Māori to participate and contribute more effectively as citizens of a multicultural society.
In Year 11, students can use basic Māori language patterns spontaneously. They show a willingness to experiment with new language and to read independently. They can write short passages, personal letters, and simple formal letters in te reo Māori. Students are increasingly confident in using a range of strategies for learning te reo Māori and for communicating with others in predominantly Māori social contexts.
---
Learning Areas:
Pathway
Career Pathways
Barrister, Journalist, Communications Professional, Interpreter, Legal Executive, Solicitor, Early Childhood Teacher, Teacher of English to Speakers of Other Languages (ESOL), Primary School Teacher, Kaiwhakaako Māori, Private Teacher/Tutor, Secondary School Teacher, Teacher Aide
Contributions and Equipment/Stationery
Students will need a clear file and either a refill or a 1B5 to write notes in.
---