Solway College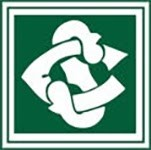 Level 1 Geography
11GEO
Course Description
Teacher in Charge: 7032818
Recommended Prior Learning
Year 10 Social Studies or Science
---
Year 11 Geography consists of two external standards and two to three internal standards. The curriculum is based on a balance between physical and human geography, with the year starting with learning skills and geographic concepts.
Geography is the study of the environment as the home of people. It seeks to interpret the world and how it changes over time – past, present, and future.
It explores the relationships and connections between people and both natural and cultural environments.
Geography investigates the ways in which features are arranged on the earth's surface. It describes and explains the patterns and processes that create them.
Students learn to think spatially and use maps, visual images and new technologies, including geographical information systems (GIS), to obtain, present and analyse information. GIS is used to present all online National Geographic stories.
Year 11 Geography can cover Extreme events such as Earthquakes in New Zealand and Tsunami in Indonesia, Global Patterns such as the Spread of Covid 19, Sustainable Tourism focusing on Iceland, the Maldives and New Zealand and New Zealand Child Poverty. These topics will vary from year to year and with student preference.
This programme includes a compulsory field trip to Kaikoura to study the extreme event of the Kaikoura Earthquake. This cost will be approximately $350 - $400.
Laptops are necessary for this programme.
---
Course Overview
Term 1
91010 Apply concepts and basic geographic skills to demonstrate understanding of a given environment, we explore Antarctica to practise these this learning. Approx 8 weeks.

91012 Describe aspects of a contemporary New Zealand geographic issue, 2019 was a focus on New Zealand Child Poverty. This takes approx 6 weeks and runs into term 2.
Term 2
91009 Demonstrate geographic understanding of the sustainable use of an environment. In 2019 we covered Sustainable Tourism and explored Tourism in Iceland, the Maldives and New Zealand's 100% Pure Campaign.








Term 3
91007 Demonstrate geographic understanding of environments that have been shaped by extreme natural event(s) External

91011 Conduct Geographic Research - this is a town planning unit, mapping and comparing Carterton and Greytown.
Term 4
Revision and exam leave.
Learning Areas:
Detailed Course Outline
Pathway
Contributions and Equipment/Stationery
Folder with dividers, Pad of lines paper, pens, pencils and Coloured pencils and rulers. A personal device (not a phone) is useful but not vital if students have access to school computers. Note that GIS, Geographic Information Systems is an online tool.

There will be field trips as part of the curriculum, students will require strong walking shoes to participate.
---