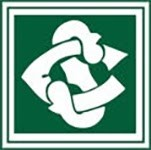 Level 1 Home Economics
11FTE
Course Description
Teacher in Charge:
Recommended Prior Learning
Whilst it is beneficial students have completed some Food and Nutrition in the junior school it is not essential.
---
Year 11 Food and Nutrition
There are four Achievement standards covered in this course.The first is linked to Food Safety and Hygiene. The second looks at Societal Influences on our food choices and starts to look at portion sizes and nutritional needs of individuals. The final two standards are taught along side each other.One is an internal and the other the external standard. Students are reinforcing their nutritional knowledge,planning meals using the Recommended Daily Intake for those individuals and lokking at the information given on packaging. At all stages of study students are encouraged to consider the dimensions of Hauora.
---
Course Overview
Term 1
A brief introduction to nutrition. Then we move on to looking at practices and strategies to address food handling issues. Personnel hygiene,bacteria and food contamination,hygienic preparation of food are all considered.
Term 2
This term we look at the four dimensions of Hauroa and look at how individuals enhance each others well being. Students consider their own families and how each family member's well being is influenced by external factors.
Term 3
We return to looking at nutrition,nutritional guidelines,portion sizes and plan meals for specific individuals. In addition to this we look at how packaging influence food choices.
Term 4
Revision for the external exam and practice of exam papers.
Learning Areas:
---
Pathway
This course is ideal for students interested in health and food related courses related careers. It is a university approved course where students are encouraged to critically analyse information. There is a limited practical element to the course which could lead to a career in the hospitality industry .