Solway College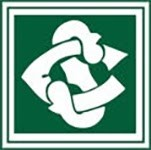 Level 1 English
11ENG
Course Description
Teacher in Charge: 7032797
Year 11 English
This is a full year course that enables students to work towards gaining credits for Level One NCEA. They can earn up to 16 internal credits at Level One and 12 external credits. Some standards will be compulsory and others optional. There are three external achievement standards worth 4 credits each.
---
Course Overview
Term 1
Unfamiliar written prose (External)
Short Story study (External)
Writing portfolio tasks (Internal)
Film Study (External)
Close viewing of visual text (Internal)
Term 2
Unfamiliar written poetry (External)
Writing portfolio tasks (Internal)
Written text study (External)
Term 3
Speeches (Internal)
Connections (Internal)
Writing portfolio tasks (Internal)
Term 4
Revision for external exams
Resubmission of internal assessments
Learning Areas:
Pathway
Studying English opens up a world of inspiration and creativity, while also developing skills that are essential for today's global environment. During English classes, students will have had some exposure to a wide variety of text types, including poetry, novel, film, short story, non-fiction and the classics. They will choose to read for pleasure and be open to new reading experiences. The aim is to develop a sophisticated understanding of the ways in which those who create texts shape the response of the reader and a healthy scepticism about information and texts, especially electronic media and ideologies. Being able to communicate well allows you to broaden your world, from job opportunities to the ability to relate to people. Developing reading and writing skills and critical analysis is important for every other school subject.
Career Pathways
Sales Representative, Actor, Copywriter, Sales and Marketing Manager, Agricultural Technician, Historian, Artist, Journalist, Graphic Designer, Technical Writer, Workplace Relations Adviser, Geologist, Teacher of English to Speakers of Other Languages (ESOL), Media Producer, Primary School Teacher, Teacher Aide, Telemarketer, Marketing Specialist
Contributions and Equipment/Stationery
Course notes will be supplied.
---