Solway College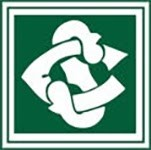 Level 1 Economics
11ECO
Course Description
Teacher in Charge: 7032794
Recommended Prior Learning
Reasonable English and maths skills are recommended.
---
Economics – a window on the world
Study Economics and learn about economic theory, develop your skills of logical thinking – and pick up some great interpersonal skills along the way!
Choice is at the heart of all decision-making. Individuals, businesses and governments are all faced with making choices in situations where resources are scarce. This is where a knowledge of Economics is vital.
Economics applies to most aspects of everyday life. By studying Economics you will examine topics of obvious importance to human well-being. Economics is applicable in a wide range of fields, including:
Business
Finance
Administration
Law
Local and national government
Understanding most current issues requires knowledge of Economics.
Economics provides a valuable set of intellectual skills
Economics is more than just a subject – it's a way of thinking. It provides a logical way of looking at a variety of issues.
Practise the analytical techniques employed in Economics and learn to develop your:
General literacy
Communication and numeracy skills
Skills of abstraction (balancing simplification against relevance)
Skills of logical deduction
Critical thinking
Studying Economics provides insights into:
the general environment of resource allocation decisions
opportunity costs and trade-offs
project evaluation and government policy
These are crucially important in many areas. Often these insights are not obvious, and can be counter-intuitive to those who don't apply economic reasoning.
Economics graduates make great employees
In today's working world, transferable skills and flexibility, together with strong personal characteristics, tend to be more important than specific training in a narrow, vocational area. Employers are particularly keen on workers with good analytical and problem-solving skills. Training in Economics emphasises these skills.
---
Learning Areas:
Career Pathways
Actuary, Statistician, Policy Analyst, Tertiary Lecturer
Contributions and Equipment/Stationery
Workbook is required.
---