Solway College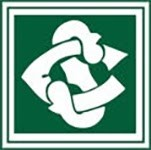 Level 1 Design & Visual Communication
11DVC
Course Description
Teacher in Charge: 7032821
Recommended Prior Learning
None but a high level of independent learning is required.
---
Year 11 Design & Visual Communication
What is Design and Visual Communication?
Design and Visual Communication, also known as Graphics, is for students interested in design and drawing. Students develop visual communication skills and design thinking to explore and solve design problems. Students develop skills in sketching, rendering, drawing and modelling to explore, communicate and present their ideas. In some topics, students are able to have models of their design work 3D printed by Te Kura. Students are encouraged to generate creative and innovative solutions to solve design problems that are set in authentic contexts, and can be customised to suit their interests.
What this course involves
This course develops students' visual communication and design skills. Students start the course exploring the influence of a significant designer and then move on to two major design projects, within the contexts of product design and spatial design. The design briefs are customisable to reflect individual student's interests and passions. Interspersed in the projects are exercises to develop students' technical skills. An optional topic develops presentation techniques. The work done in these projects contributes to internally assessed standards and a portfolio for external assessment.
Delivery Modes
This course is accessed through our online learning environment – My Te Kura or NZOLTC
---
Learning Areas: