Solway College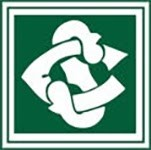 Level 1 Digital Technology
11DIGI
Course Description
Teacher in Charge: 7032801
The focus in L1 Digi is on learning new skills and enjoying the tasks. The target will be 14 credits with course endorsement, with the option of doing heaps more if required by individual students. Topics offer a range of options for student to select from.
Typical courses selected by students:
Option 1 : Making Digital Outcomes - Make a Minecraft activity, a photoshop image or an animation - credits coming from a proposal (3), a design (3), an outcome (4) and the process (6)
Option 2: Coding - Create a game with programming in Python, create a website with HTML/CSS, explore how to make outcomes more usable (External) - credits coming from program (4), website (4), the process (6) and the external (3). Design (3) is also an option for the website.
Option 3: A combination of the two option above.
---
Course Overview
Term 1
Make a digital outcome
Term 1 will focus on making a 3D quiz with a supporting website. You can create one or both and will graded on
> The proposal for the quiz (3 credits)
> The Minecraft quiz (4 credits)
> The process used to create the website (6 credits)

Term 2
Create a computer program
You will create a game using Python (4 credits)

If programming isn't your thing then you can chose from the following
> create a thought provoking image in Adobe Photoshop
> create an animated character in Adobe Animate
> create a magazine/brochure in Adobe Premier
>create a short film in Adobe Premier
Term 3
Usability of digital interfaces - External (3 credits)
Compulsory for those going for Course Endorsement. This is an interesting topic and Solway students have done very well in the exam in the past.

Term 4
Complete any Internals.
Learning Areas:
Pathway
Level 2 Design, Level 2 Photography, Level 2 Digital Technology
Career Pathways
Software Developer, Information Technology Architect, Game Developer, Test Analyst