Solway College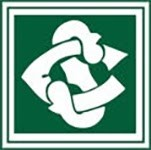 Year 10 Spanish
10SPAN
Course Description
Teacher in Charge: 7032802
Year 10 Spanish
There are over 570 million speakers of Spanish in the world; this makes Spanish one of the most widely spoken languages in the world. A lively and expressive language, Spanish is one of the easiest languages for New Zealand students to learn. English speakers find that many Spanish words are similar to words they already know. Speakers of Maori and Pacific Islands languages often find it easy to reproduce Spanish orally, because the vowel system is similar to their own.
Students will take add onto their existing Spanish language by learning new vocabulary and practicing their pronunciation. Students will learn to ask for and respond to information about events in the present; understand and talk about where, when, and how often activities take place; understand, ask about, and express future plans; ask for and respond to simple directions; compare and contrast people, places, and things.
In a range of personal and familiar contexts, students should be able to:
Reading • get the gist of more complex dialogue and information; • recognise and draw meaning from detail in longer dialogue, and understand detailed information in simple factual and expressive language.
Writing • write brief passages using simple sentences with increasingly accurate spelling, use of accents, and punctuation; • apply knowledge about vocabulary and structures to create simple text.
Listening • understand and respond appropriately to more complex dialogue and information in simple factual and expressive language; • get the gist of more complex dialogue and information; • recognise and understand detail in simple factual and expressive language.
Speaking • speak confidently and with increasingly accurate pronunciation and intonation, using learned words, phrases, and sentences; • initiate and maintain brief conversations using simple factual and expressive language; • use simple descriptive language in brief presentations.
---
Course Overview
Term 1
Vocabulary
Pronunciation
Conjugation
- Infinitive verbs
- Regular verbs
- Irregular verbs
- Past tense
- Present tense
- Future tense

Term 2
Spanish Writing
Letter composition
- Family
- Age
- Pets
- Daily Routine
- School subjects
- Sports
Spanish Speech
Term 3
Vocabulary
Pronunciation practice
Spanish Writing
Nuestro Pais Unit
- Research skills
- Conjugation different tense sentences
- Describing sentences
Term 4
Spanish Speaking
Interactions
- My Holidays
- Planning an outing
Learning Areas:
Pathway
Career Pathways
Interpreter, Early Childhood Teacher, Teacher of English to Speakers of Other Languages (ESOL), Primary School Teacher, Kaiwhakaako Māori, Translator, Private Teacher/Tutor, Secondary School Teacher, Teacher Aide, Speech-Language Therapist
Contributions and Equipment/Stationery
Students will need a clear file and either a refill or 1B5 to take notes in.
---