Solway College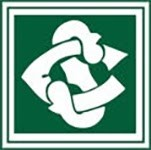 Year 10 Social Studies
10SOS
Course Description
Teacher in Charge: 7032798
Year 10 Social Studies
Unuhia te rito o te harakeke kei whea te kōmako e kō? Whakatairangitia – rere ki uta, rere ki tai; Ui mai koe ki ahau he aha te mea nui o te ao, Māku e kī atu he tangata, he tangata, he tangata!
The Social Sciences learning area is about how societies work and how people can participate as critical, active, informed, and responsible citizens. Contexts are drawn from the past, present, and future and from places within and beyond New Zealand.
There may be an opportunity to sit a level one research standard during the course of the year.
Year 10 Social Studies focuses on level 5 achievement objectives of the NZ curriculum. These means that students will gain knowledge, skills, and experience to:
Understand how systems of government in New Zealand operate and affect people's lives, and how they compare with another system.
Understand how the Treaty of Waitangi is responded to differently by people in different times and places.
Understand how cultural interaction impacts on cultures and societies.
Understand that people move between places and how this has consequences for the people and the places.
Understand how economic decisions impact on people, communities, and nations.
Understand how people's management of resources impacts on environmental and social sustainability.
Understand how the ideas and actions of people in the past have had a significant impact on people's lives.
Understand how people seek and have sought economic growth through business, enterprise, and innovation.
Understand how people define and seek human rights.
Students will need a large lined activities book (the size of a scrap book), pens, pencils, rubber and ruler. Coloured pencils, scissors and glue would also be beneficial.
---
Learning Areas:
Pathway
Level 1 Geography, Level 1 History
Learning based on the level 1–5 Social Studies achievement objectives establishes a foundation for the separate Social Science disciplines, which includes History, Geography, Economics, Business Studies and Classical Studies.