Solway College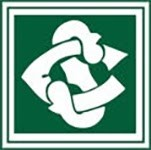 Year 10 Soft Materials Technology
10SMT
Course Description
Teacher in Charge: 7032817
Recommended Prior Learning
Year 9 textiles which all students complete as part of a compulsory program.
---
The year 10 course is an introduction to soft materials and is run over a two year period with assessment being Level 1 NCEA in year 11 . The year 10 course introduces students to fabric and materials, how to use a commercial pattern and make adaptions to it, design techniques, prototyping and implementing practical skills.
The two year learning program ensures students have a sound theoretical knowledge that is embedded in practical applications and students who wish to continue at year 11 can then choose from a range of achievement standards focusing on either design or construction. A minimum of 16 credits will be available at year 11 from the year 10 learning program.
---
Course Overview
Term 1
Learning about different types of fabrics, techniques, equipment and notions and when to use each of them.
Term 2
Learning how to use and alter a commercial pattern
Students get to choose an item or garment to make and use a commercial pattern to construct it.
Term 3
Learning about the design process and principals of design in soft material technology. Students will have the opportunity to design a product and learn about trialing, prototyping and the development of this product.
Term 4
Completing any unfinished projects or making additional creative projects.
Learning Areas:
Pathway