Solway College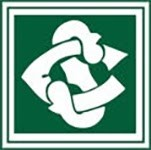 Year 10 Food Technology
10FTE
Course Description
Teacher in Charge: 27741044
Recommended Prior Learning
Year 9 Food would be helpful but not compulsory.
---
Each term, we will look at different topics. For example Term 1, Food Safety, Cookery methods link nutrition and cost and create a two-course meal for someone's dietary needs. Term 2 Matariki looks at Maori traditions used in cooking and creating a dish using some of these methods to create a shared meal. Term 3 looks at different areas of baking to create a cafe or high tea for stakeholders to come and dine in. Term 4 Bring the year's learning together to create a food market/food truck concept.
The course looks at portion sizes, nutrition, Hauora, influences on food choices, food safety and preparation in the chosen context.
This course will cover the underpinning knowledge for the Level 1 course.
---
Course Overview
Term 3

Learning Areas:
Pathway
This course is ideal for students interested in food and health-related course. Related career pathways: chefs, cafe workers, nurses, doctors, nutritionists, food designers, food technology and events planner, recipe writer, New Zealand Defence Forces, Early childhood teacher, Teachers, and lecturers. You can also get into the competitive side of cooking.
It is designed to give you an understanding of a technology process that can lead to the Home Economic courses that are achievement standard based to allow for Merit and Excellence endorsements. Home Economics is also a university entrance subject or the Hospitality courses which are unit standard pass or fail practically assessed with some theory components from year 11 - year 13.
There is a practical element to the course where you will cook once a week to prepare and cook food about the project content where you will have to find a recipe to meet your stakeholder's needs, trial a recipe and refine it, take notes, gain feedback, take photo's and record your processes.
Career Pathways
Cook, Agricultural/Horticultural Scientist, Agricultural/Horticultural Consultant, Retail Manager, Beekeeper, Insurance Loss Adjuster, Meat/Seafood Process Worker, Microbiologist, Baker, Cafe Worker, Chemical Engineer, Biochemist, Biotechnologist, Brewer, Butcher, Dairy Processing Operator, Buyer, Waiter/Waitress, Cafe/Restaurant Manager, Kitchenhand
Contributions and Equipment/Stationery
There will be a contribution of $15 per term to allow students to have choice in dishes made and for them to be able to use an extensive range of ingredients.
---