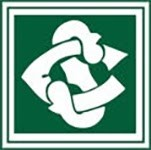 Year 10 Food and Nutrition
10FTE
Course Description
Teacher in Charge:
Recommended Prior Learning
Year 9 Food and Nutrition would be useful but not compulsory.
---
Students will be able to negotiate topics of interest to be covered.They will then look at portion sizes, nutrition,Hauora,influences on food choices,food safety and preparation in the chosen context. This course will cover the under pinning knowledge for the Level 1 course.
---
Course Overview
Term 1
Nutrition will be the key focus. Students will develop their knowledge of key nutrients and portion sizes.They will look at factors that influence food choices and complete practical work that reinforcing this theory.
Term 2
Students will look at sustainability and food waste. They will consider food miles and how to consider locally. Again practical work will reinforce learning.
Term 3
Students will be able to negotiate an inquiry into food - they will be expected to produce both theory and practical work linked to this inquiry.
Term 4
Students will look at meals on a budget.They will look at the nutritional needs of individuals,plan and cost a range of foods suitable for given individuals.
Learning Areas:
---
Pathway
Contributions and Equipment/Stationery
There will be a contribution of $15 per term to allow students to have choice in dishes made and for them to be able to use an extensive range of ingredients.
---