Solway College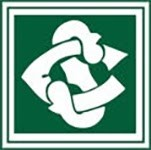 Year 10 Accounting & Financial Capability
10FINA
Course Description
Teacher in Charge: 7032794
Recommended Prior Learning
Simple mathematics is required but more importantly very good communication skills are needed especially report writing.
---
Rationale
'It's all about the money!'
What is financial capability?
This is a course run in school from Sorted for Schools, a nationwide financial capability programme, fully aligned to the New Zealand Curriculum and across Māori Medium Education.
Sorted in Schools resources are developed in collaboration with our learning provider, CORE Education.
In March 2019, Sorted in Schools launched its first learning and teaching package for years 9-10 for the New Zealand Curriculum. The package is based on the theme of financial identity, and includes topics such as managing my money, debt, savings and goal setting. The launch of a second package, on financial sustainability, followed in June 2019. Financial sustainability includes topics such as KiwiSaver, retirement, insurance and investment.
Prepare and maintain financial records
These could include the management of credit, understanding the concept of compound interest, establishing and monitoring Kiwisaver, maintaining a household or small business budget, and a basic understanding of the New Zealand tax system.
Manage financial affairs
An example would be communicating with a bank manger when applying for an overdraft facility. Effective financial management requires systematic planning to ensure deadlines are adhered to. Examples include claiming a tax rebate, meeting tax deadlines, payment of routine expenses, and loan repayments.
Act with integrity
Integrity involves being honest, responsible, and accountable. It requires individuals to act ethically at all times. Students will learn to justify and take responsibility for actions and decisions, obey the law, and keep accurate and confidential records. Examples include accurately claiming for contract hours worked and using business credit cards responsibly.
Contribute to the wider community
This involves sharing their accounting knowledge and using their skills to contribute to their families, whānau, and communities. For example, becoming the treasurer of a local club or managing the family budget.
---
Learning Areas:
Detailed Course Outline
Pathway
Level 3 Accounting, Level 1 Commerce, Level 2 Accounting, Level 3 Business Studies